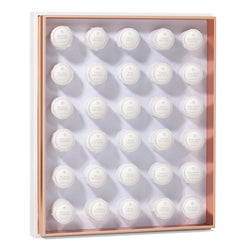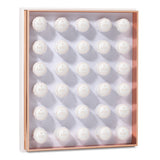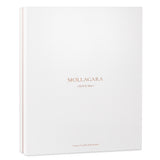 Mollagara
Caspian Sea Mini Bath Bombs
Filled with an assortment of varieties, Mollagara's mini bath bombs pack makes a splendid gift idea for the holidays, birthdays, anniversaries or just because. While the fizzy bath bombs fill your soaking tub with scintillating fragrances, they also gently detoxify and condition the skin to improve its clarity and refine its texture. Wondering how all of this is possible? Well the secret is in the composition! Unlike other brands of bath bombs, we have infused natural Caspian Sea salts into the lush formula of our fizzies to make sure they love your skin and pamper your senses.
30 pcs, 20g each, coming in 6 different smells.
Fill the tub the way you normally would for a bath, then drop the bath bomb into the water. It should fizz and bubble. Continue to swish and swirl the bath bomb throughout your tub until completely dissolved. Relax in the bath until the water cools down.