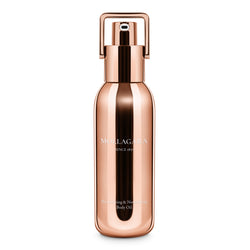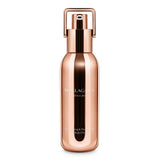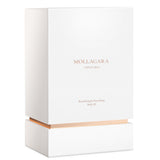 Mollagara
Revitalizing & Nourishing Body oil
Velvety and smooth massage oil, combined with a specific massage helps to improve skin imperfections caused by water retention. Formulated with dermatologically compatible emollients and well tolerated by delicate and sensitive skin, it relieves the swelling sensation caused by the stagnation of liquids.
It has a medium polarity emollient, which spreads easily on the skin and absorbs quickly enough without leaving a greasy sensation.
Apply the Oil on critical areas with a circular massage from the bottom up.
Free of Parabens, Formaldehyde, PEG and Ethoxylated, Formaldehide realesers, Paraffins, Vaseline, Petrolates, Mineral Oils, Glycols.
Shea Butter
It has eudermic, emollient, nourishing and protective properties; indicated for dry, dehydrated skin and with a lack of surface lipids.
Illipe Butter
It has a particular composition of fatty acids and the melting point slightly lower than body temperature make it ideal for giving the skin a silky and velvety appearance.
Rosehip Oil
Oil rich in vitamins, antioxidants and essential fatty acids, to hydrate
dry skin and reduce the visibility of scars and fine wrinkles. It helps protect the skin from the harmful action of free radicals.
Almond / Corn / Linseed Oil
A blend of oils for the treatment of dry and inelastic skin. It has emollient nourishing and elasticizing properties
Almond Kernel Granules
Product obtained from the shelling of Sweet Almond, it is then ground in such a way as to produce the desired grain size. Used as a peeling - scrub, it has a natural abrasive action.