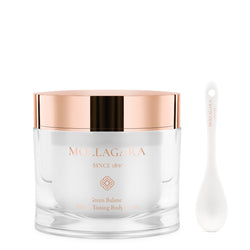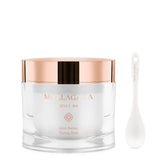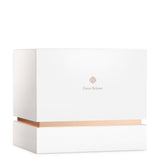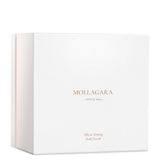 Mollagara
Silk & Toning Body Scrub
Combat dryness and get glowing, soft skin instantly with this moisture-rich, exfoliating body scrub.
The minerals, vitamins & botanical extracts found in our fresh, organic body care products pack a powerful punch & are ultra-nourishing.
Apply to the area to be treated with a light massage and rinse
Shea Butter
It has eudermic, emollient, nourishing and protective properties; indicated for dry, dehydrated skin and with a lack of surface lipids.
Illipe Butter
It has a particular composition of fatty acids and the melting point slightly
lower than body temperature make it ideal for silky skin and velvety appearance.
Rosehip Oil
Oil rich in vitamins, antioxidants and essential fatty acids, to hydrate dry skin and reduce the visibility of scars and fine wrinkles. It helps protect the skin from the harmful action of free radicals.
Almond/Corn/Linseed Oil
A blend of oils for the treatment of dry and inelastic skin. It has emollient, nourishing and elasticizing properties.
Almond Kernel Granules/Silica
Product obtained from the shelling of Sweet Almond, it is then ground in such a way as to produce the desired grain size.