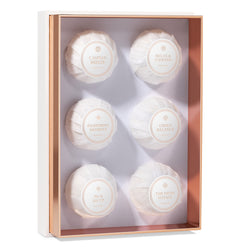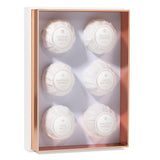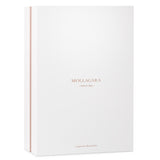 Mollagara
Caspian Sea Bath Bombs
Make your next soak more relaxing than ever by dropping in one of these large bath bombs. Each set includes six bombs that are handmade using all natural and organic ingredients that will smooth and moisturize your skin.
Caspian Sea Organic bath bombs comes in 6 different smells.
Fill the tub the way you normally would for a bath, then drop the bath bomb into the water. It should fizz and bubble. Continue to swish and swirl the bath bomb throughout your tub until completely dissolved. Relax in the bath until the water cools down.